Transfer IncrediMail to Mac Mail
Migrate IncrediMail emails into Mac Mail with the help of IncrediMail to Mac Mail Converter. This tool helps to convert the IncrediMail files quickly, safely and without any problem. This tool works easily on every Windows operaitng system.

Easily convert IncrediMail messages to Mac Mail with the steps which are given below:
Use the IncrediMail to Mac Mail tool
This tool is the best option to convert your IncrediMail files into Mac Mail. It makes the conversion process easy because of the features it provides. The user is able to pick a single IncrediMail file or also can pick the whole folder, which will save a lot of time. The functioning of the tool can be seen below: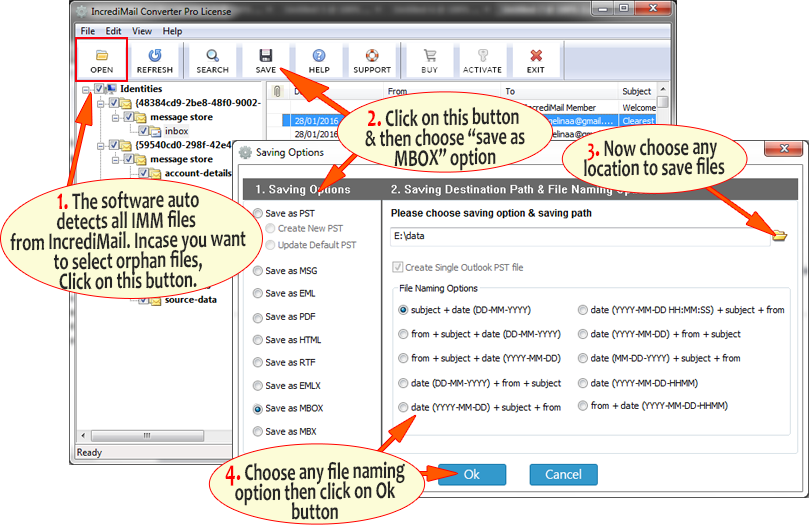 FREE Download Now
Version: 6.9 Purchase Now
Starting @ $69
It is easy to now find the converted files which would be in MBOX format.
Features of IncrediMail to Mac Mail tool
IncrediMail as an email application is used by many users worldwide. It was made by Perion Network. IncrediMail has many sufficient features which fit to the mood of every user. The presence of emoticons, 3D effects, animations, handwritten signatures, encourages the younger generation to try IncrediMail program. It also has an editing brush which helps to copy the style of text to another text. The users can also receive their mails in the language they prefer.