IncrediMail to Windows Live Mail Converter
Export IncrediMail emails to Windows Live Mail smoothly

To transfer IncrediMail IML & IMM Files to Windows Live Mail, see the simple steps which the software follows to convert IncrediMail to Windows Live Mail:
Use IncrediMail to Windows Live Mail Converter tool
IncrediMail to Windows Live Mail Converter is a fine tool, which gives the options to the users to export IncrediMail IMM & IML Files with the batch mode option. Plus, the software as well gives the auto-detect feature which helps the user to choose the IncrediMail identities without any problem. The conversion process is as follows: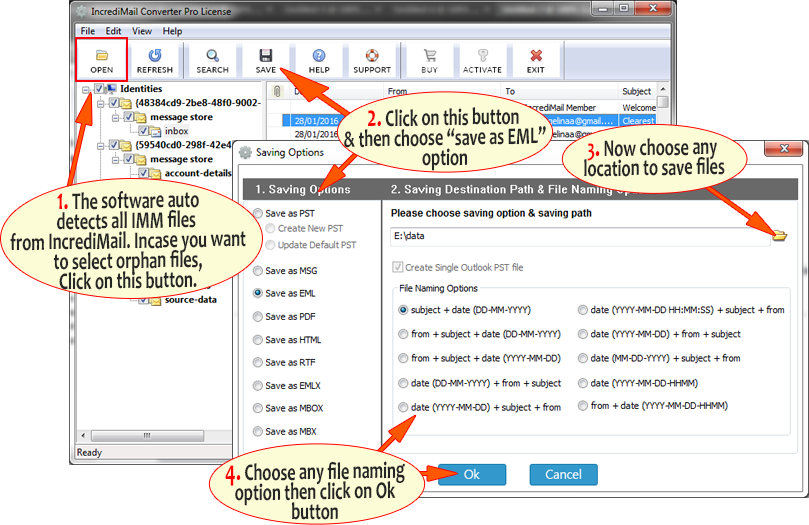 FREE Download Now
Version: 7.1 Purchase Now
Starting @ $49
Navigate to the location of the converted emails.
Import converted Emails into Windows Live Mail
Now import the resultant files into Windows Live Mail and for that navigate to the path in Windows Live Mail-
File Menu » Import messages » Choose Windows Live Mail option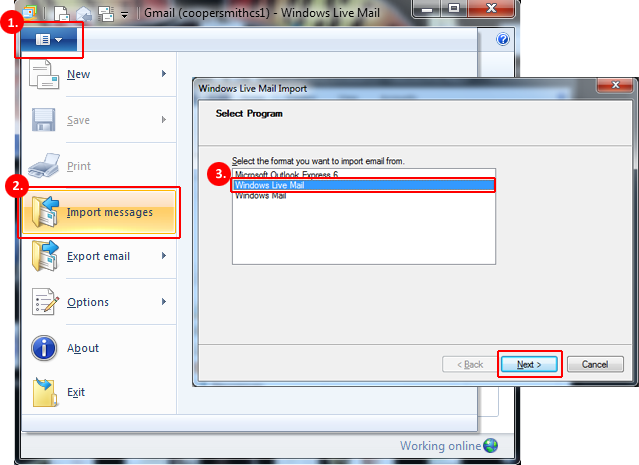 After the user has clicked on Windows Live Mail, browse to the folder where your EML files are located and select it

Click on the Next button. Now, you will see 2 options: first option would to select the whole folder, second step would be to choose the selected folders

Click on Next and the files would start getting import. Then The user would be able to view all the emails in Windows Live Mail.

Overview of IncrediMail and its transfer process to Windows Live Mail
IncrediMail is an email application which is free to use and it allows the user to manage email messages and other things, with IncrediMail the user can send emoticons with email messages. Your emails present in IncrediMail can also have animated content which can be useful because then sending an email does not sound bore. Users get the notification every time they receive a message through the animated characters. IncrediMail is there in the market since 1999, only shoes the durability of this email client.